Full Service Repair
HeavyQuip Proudly Provides Service in Texas, Tennessee, Mississippi, and Arkansas.
HeavyQuip's reputation for providing the highest quality parts and service since 1952 guarantees the most cost-effective solutions for our customers. Why bother with anyone else, when you have access to all the parts and service you need for your construction equipment. As a valued customer your HeavyQuip team will provided you with unmatched parts availability and Service Technicians trained to provide the quickest and most cost-effective solutions. HeavyQuip is committed to keeping your equipment in top condition and on the job.
In-Shop Service
For over 60 years HeavyQuip has maximizing your equipment uptime by providing cost-effective Parts and Service including: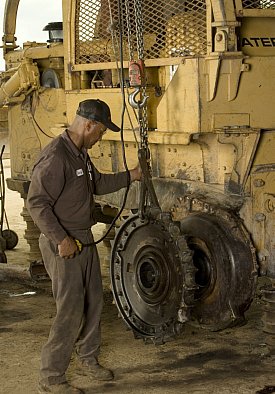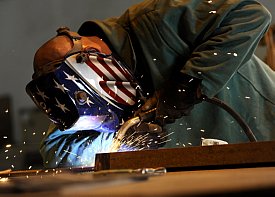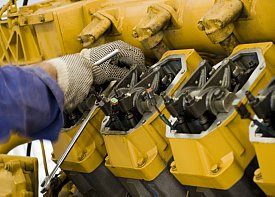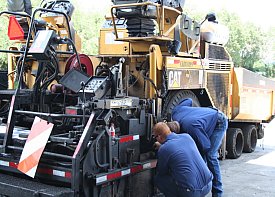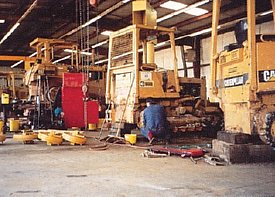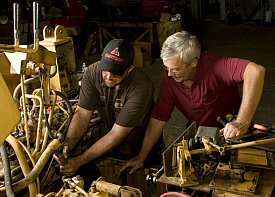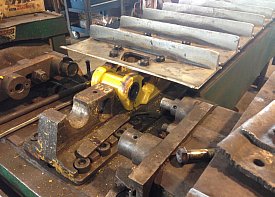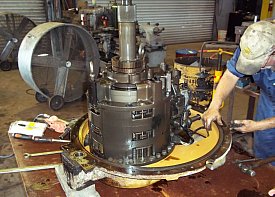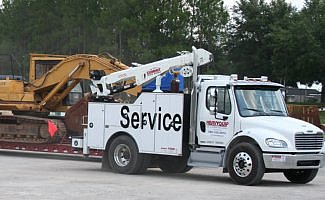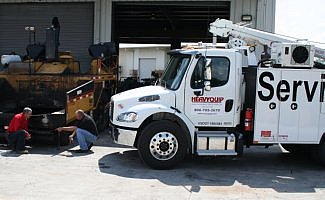 Field Service
Machines don't break when it's convenient, therefore HeavyQuip provide On-Site repairs which includes:
On-site Undercarriage Management
Undercarriage replacement costs can consume over 50 percent of the maintenance budget on your track machines.
When you allow HeavyQuip to manage your undercarriage, we will help you reduce downtime and operating costs. Our Service Representative will preform schedule On-Site inspections of your equipment to insure your undercarriage components can deliver maximum performance. This service is absolutely FREE to our valued customers. Check our Locations for the branch nearest you.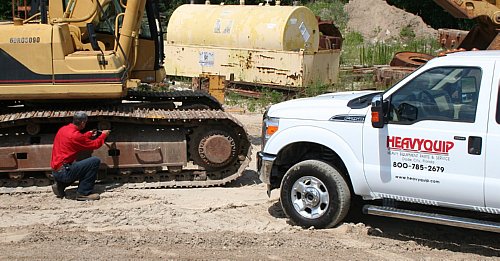 Service Locations

HeavyQuip - Knoxville
5700 Rutledge Pike
Knoxville, TN 37924
Monday-Friday 7am - 5pm
Toll Free: (800) 666-8722
Local: (865) 522-1335



HeavyQuip - Dallas
4901 West Rochelle Road
Irving, Texas 75062
Monday-Friday 7am - 5pm
Toll Free: (866) 432-4077
Local: (972) 570-1330



HeavyQuip - Houston
14910 Gulf Freeway
Houston, Texas 77034
Monday-Friday 7am - 5pm
Toll Free: (800) 833-8097
Local: (281) 481-6735



HeavyQuip - Little Rock
9701 Meadow Lane
Mabelvale, Arkansas 72103
Monday-Friday 7am - 5pm
Toll Free: (800) 482-5967
Local: (501) 455-2596



HeavyQuip - Jackson
246-A North Pearson Road
Pearl, Mississippi 39208
Monday-Friday 7am - 5pm
Toll Free: (800) 844-2297
Local: (601) 939-8562



HeavyQuip - Memphis
1459 Corporate Avenue
Memphis, Tennessee 38132
Monday-Friday 7am - 5pm
Toll Free: (800) 237-3158
Local: (901) 396-7071