Aftermarket Bobcat Parts Online
Bobcat Replacement Parts, Undercarriage Parts, Rubber Tracks and more.
OEM Replacement Bobcat Parts Dealer
Bobcat manufacturing is the only U.S.-based maker of mini-excavators. HeavyQuip sells some of the most durable Aftermarket Bobcat Parts Online. We've been in business since 1953, and as a trusted OEM Replacement Bobcat Parts Dealer, our products are built to the same specifications as their factory-made equivalents. In addition, the installation and performance of each component must be perfectly matched to their factory-made equivalents. This means that our Bobcat Aftermarket Parts are among the most durable in the industry, especially the Undercarriage Parts.
Bobcat has been a trusted industry powerhouse for over 50 years. The company is renowned for reliable construction machinery, such as skid steer loaders, compact tractors, mini-excavators,small utility vehicles and other small hydraulic equipment. Based in North Dakota, their name is so pervasive; it is actually what many industry workers call most small excavators and mini-excavators, even if they are made by other brands.
Aftermarket Rubber Tracks for Bobcat
If you're shopping for some New Aftermarket Rubber Tracks for your Compact Track Loader (CTL), Excavator, Skid Steer or Mini-Excavator, then you've come to the right place. We offer the finest Rubber Tracks that are designed for your specific model, superior in strength, and designed to Maximize Performance. Getting these high quality Tracks can last longer, which can also help you save money, making them the best choice for your company.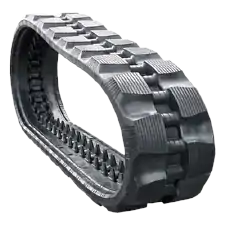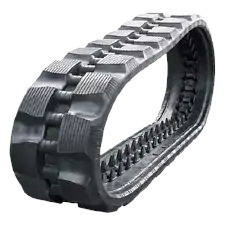 OEM Replacement Bobcat Tracks for Compact Excavators






Replacement Bobcat Tracks for Compact Track Loaders (CTL)






| Model | Machine Type | Many Pattern Designs | Part Category | Page Link |
| --- | --- | --- | --- | --- |
| | | | Repair Parts | |
| | | | Repair Parts | |
| | | | Repair Parts | |
| | | | Repair Parts | |
| | | | Repair Parts | |
| | | | Repair Parts | |
| | | | Repair Parts | |
Bobcat Skid Steer





Most skid steer loaders combine turbocharged diesel engines and sleek engineering to create modern machines that can handle any job. Skid Steer Loaders are rigid in frame, but they can maneuver into even the tightest spots to pick up and transport materials. With added attachments, these machines can also perform drilling, digging and breaking duties with ease.
They can be loaded onto tracks for off-highway use or operated on wheels to move independently on flat surfaces. They usually also have four-wheel drive and can be mounted with left-side or right-side drive wheels for convenient operation. Perhaps the most unique element of skid steer loaders is that they feature zero-radius "pirouette" turning. This means that they don't have to back up or adjust to make a 360-degree turn--they can simply pivot on an internal axis to make a full circle. The agility of these machines makes them popular in many industries.
Bobcat Teeth
The teeth used for Ground Enganging Tools (GET) are among the strongest in the industry. Construction foremen can expect these teeth to be just as tough and virtually indestructible as any equipment that the company manufactures. Manufacturing Companies know that customers will have their ground-engaging tools and other machines in some of the harshest places on earth, and so they manufacture their heavy equipment accordingly.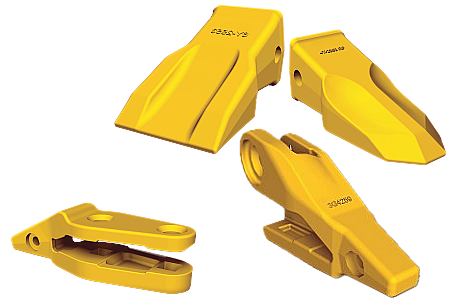 Of course, ground-engaging tools wouldn't be able to do their jobs without the appropriate combination of extremly durable teeth and a skilled person operating the machine. However, nothing is completely immune from damage, no matter how strong and well crafted. Mother Nature, after all, is a formidable foe. Even the most durable things can break over time, so when that happens, simply call HeavyQuip and they will help you to replace it quickly.
Mini-excavators are used in a variety of industrial and commercial applications. Aptly named, these machines are smaller versions of large Excavators but are still able to handle tough jobs with ease. Mini-excavators are primarily used on job sites for grading, filling, digging, trenching and general dozer work. Excavators are classified as "mini" or "compact" when they weigh 0.7 to 7.5 metric tons. They are constructed with standard backfill blades and independent boom swings. Several different attachments can be added for specialized work.
Caring for Mini Excavators
Mini excavators use hydraulic power to manipulate each attachment or tool. Because of the sensitivity of hydraulic mechanisms, it is vital that fluids are kept topped off and that parts are checked regularly. Equipment should be replaced immediately upon signs of wear, since a broken part can cause a domino effect of problems for this closely constructed unit. In addition, bad weather and adverse working conditions can cause faster wear on pretty much any component, so constant maintenance is necessary when machines like mini excavators, skid steer loaders and dozers are in continuous use.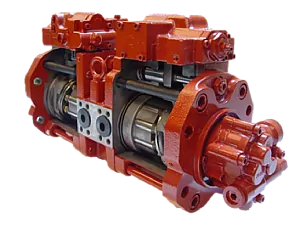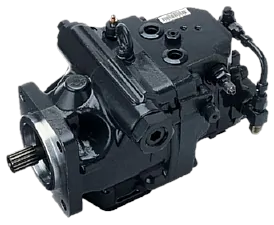 Replacement Final Drive & Transmission Parts
| | |
| --- | --- |
| | You can get equivalent items for just about any Heavy Equipment or Industrial Machine built by most of the top Manufacturers at HeavyQuip. In fact, we have several large warehouses filled with inventory for virtually every brand of heavy machinery, such as John Deere, Takeuchi, Daewoo, New Holland and more. Let our staff members know what type of machine you have and the typical ways in which you need to use it, and they can direct you to the precise product you need. Electronic components are now part of final drives and even transmissions. It can be difficult to locate the right part if you're not well-versed in the industry. At HeavyQuip, there is no part the staff can't find. |
At HeavyQuip, you can call to find all types of industrial heavy equipment items for dozers, tractors and forklifts from just about every Manufacturer. In fact, heavy industrial equipment has always been the company's specialty. The business started out way back in 1953 as a family-owned retailer with just a single store. Over the decades, we continued to gradually build on that success and expanded to offer a full range of the highest quality products for all types of construction machinery, and designed it to fit your budget. We have a reputation for our fast order shipping & processing as well as a highly knowledgeable team of long-term customer service representatives. Let our experts use their proven expertise to help you find the perfect part. Simply tell them the make & model of the machine and what you're looking for, and they can assist you in finding the right items to purchase. You can call toll free at (877) 871 - 8787.
If you would like to shop with us in person, we invite you to visit one of our locations in the United States. We have distribution centers in Little Rock Arkansas, Dallas & Houston in Texas, Knoxville & Memphis in Tennessee, Kansas City, Kansas and Jackson Mississippi. We also have on-site repair shops to help customers who need assistance with installation or mechanical failures.
*All manufacturers' names, symbols & descriptions are used for reference purposes only, and is not implied that any part listed is the product of these manufacturers.