Komatsu Aftermarket Parts Online
Komatsu Replacement Parts - Excavators - Dozers
Wheel Loaders - Motor Graders - Harvesters - Forestry
Komatsu heavy equipment began being produced back in 1917. Today, because it is such a well-known and frequently used brand of machinery, there are dozens of manufacturers that build and sell Aftermarket Komatsu Parts Online designed to fit the company's variety of products. The company was first known as Komatsu Iron Works and now makes a wide variety of machines for industrial use.
In fact, when it comes to heavy excavator parts, high-quality construction and exceptional durability are the norm in the highly competitive Aftermarket Replacement Parts industry. Excavators are among the most common types of heavy machinery and must stand up to a variety of harsh, rugged conditions, which has increased the demand for Undercarriage Parts durable enough to withstand the pounding.
Rubber Tracks for Komatsu Compact Track Loaders (CTL), Skid Steer and Excavators
If you're shopping for some New Aftermarket OEM Replacement Rubber Tracks for your Komatsu Compact Track Loader (CTL), Excavator, Skid Steer or Mini-Excavator, then you've come to the right place. We offer the finest Rubber Tracks that are designed for your specific model, superior in strength, and designed to Maximize Performance. Getting these high quality Tracks can last longer, which can also help you save money, making them the best choice for your company.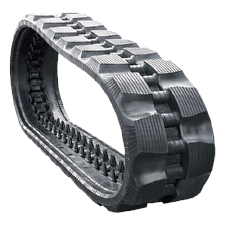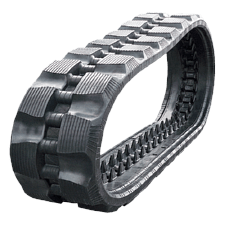 Komatsu Excavator Model Examples: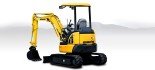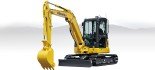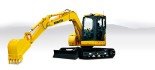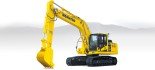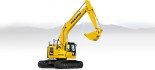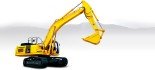 PC27MR-3
PC35MR-3
PC45MR-3
PC45MR-5
PC55MR-3
PC55MR-5
PC78US-8
PC78US-10
PC88MR-8
PC88MR-10
PC138USLC-10
PC170LC-10
PC210LC-10
PC210LCi-10
PC210LC-10 Super Long Front
PC210LC-11
HB215LC-1
PC228USLC-8
PC228USLC-10
PC240LC-10
PC240LC-11
PC240LC-10 Super Long Front
PC290LC-10
PC290LC-11
PC290LC-10 Super Long Front
PC360LC-10
PC360LC-11
PC360LC-10 Super Long Front
PC390LC-10
PC390LC-11
PC390LC-10 Super Long Front
PC490LC-10
PC490LC-11
PC490LCi-11
PC490LC-10 Super Long Front
PC490LC-10 MH
PC650LC-8
PC650LC-8 MH
PC800LC-8
PC800LC-8 MH
PC1250-8
PC1250LC-8
PC1250LC-8 MH
PC2000-8
PC3000-6
PC4000-6
PC5500-6
PC8000-6
Komatsu Dozer Model Examples: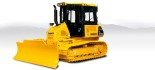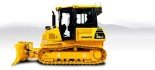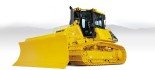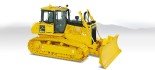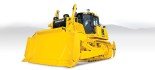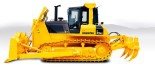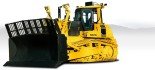 D37EXi-23
D37PXi-23
D37EX-23
D37PX-23
D39EXi-23
D39PXi-23
D39EX-23
D39PX-23
D51EXi-22
D51PXi-22
D61EXi-23
D61PXi-23
D61EX-23
D61PX-23
D61EXi-24
D61PXi-24
D61EX-24
D61PX-24
D65EX-17
D65PX-17
D65WX-17
D65EXi-18
D65PXi-18
D65EX-18
D65PX-18
D65WX-18
D65EX-17WH
D65PX-17WH
D65WX-17WH
D85EX-15
D85PX-15
D85EX-15WH
D85EX-18
D85PX-18
D155AX-7
D155AX-8
D155AXi-8
D155AX-7WH
D275AX-5
D275AX-5WH
D375A-6
D475A-5
D475A-5SD
Komatsu Wheel Loader Model Examples: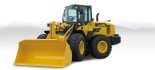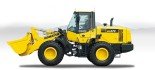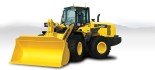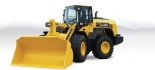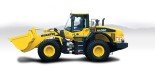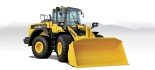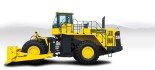 WA200-7
WA270-7
WA320-7
WA320-8
WA380-7
WA380-8
WA470-7
WA470-8
WA500-7
WA500-8
WA600-6
WA600-8
WA800-3
WA900-3
WA1200-6
WD600-6
Aftermarket Parts for Komatsu Heavy Equipment
Aftermarket parts dealer should carry parts designed to fit just about every heavy equipment machine. Savvy job bosses will also look for dealers that can provide repair services and that can offer custom solutions to unusual problems. The longer a dealer has been in business, the greater the likelihood that the dealer will have advanced expertise in the area of industrial machinery. It is important for there to be a staff on hand large enough to ensure that all customers get the immediate attention they need while also getting competent advice.
We also carry parts for Tracked Harvesters:

Tracked Feller Bunchers:

Forestry Excavators:

Why should you buy from HeavyQuip?
HeavyQuip is a lasting presence in the business and has a large, dedicated staff that has been with the company for years. Your questions will be answered and you will receive premium service. Call 1-877-871-8787 to place an order today.
If you would like to shop with us in person, we invite you to visit one of our locations in the United States. We have distribution centers in Little Rock Arkansas, & Tampa in Florida, Dallas & Houston in Texas, Knoxville & Memphis in Tennessee, Kansas City, Kansas and Jackson Mississippi. We also have on-site repair shops to help customers who need assistance with installation or mechanical failures.