Bobcat T590 Aftermarket Rubber Tracks
OEM Replacement Rubber Tracks Bobcat T590

Aftermarket Rubber Tracks must be built to precise quality standards that are suitable for long-term use. Our OEM Replacement Rubber Tracks for the Bobcat T590 Compact Track Loader (CTL) are second to none. A Compact Track Loader (CTL) is exposed to tremendous forces, incredible strain and rough terrain each day. That's why we sell only the finest Replacement Rubber Tracks that are superior in strength, performance & efficiency as well as help you save money. They provide better support, much better insulation from bumpy ground conditions and a far better range of environments in which they can be used than other types of tracks. A Rubber Tracked CTL is also easier to replace than other types of tracks. Industrial-strength replacement tracks are specifically designed to fit your machine perfectly.
A top quality track needs to be tough and ready for action. Truly superior ones come with continuous steel cords inside; that cord is often reinforced with a special coating that makes it even stronger and resistant to breakage. The cord provides interior support for the rubber track and makes them better able to roll over rough, rocky, uneven surfaces without wearing down or breaking, even under extremely tough environmental conditions. Our top of the line replacements will get you rolling.
Aftermarket Rubber Tracks - Bobcat T590
| Image | Part No | Description | Machine Qty | Get a Quote |
| --- | --- | --- | --- | --- |
| | RTC3227738 | | 2 | |
Since all Compact Track Loaders are rubber tracked, this has created a large market for Aftermarket OEM Replacement Tracks. There are more companies selling them these days than ever before, which is why are prices are so aggressive compared to our competition. Most construction companies buy aftermarket when they need to purchase new ones. This can make it difficult to decide who to buy from. The good news is that HeavyQuip has been in business since 1953, so we know how to help you find what you need.
Even if you aren't exactly sure which parts you need, our helpful experienced sales staff can help you find the least expensive options for fixing any of your machines. After all, even the toughest industrial-quality heavy equipment parts will eventually need to be replaced. HeavyQuip is here to provide the parts your company needs when that time comes. We have multiple store locations across the United States and we even send shipments of parts anywhere in the world. So just click on the link in the box above to get your free price quote today!
An inside look at how they are made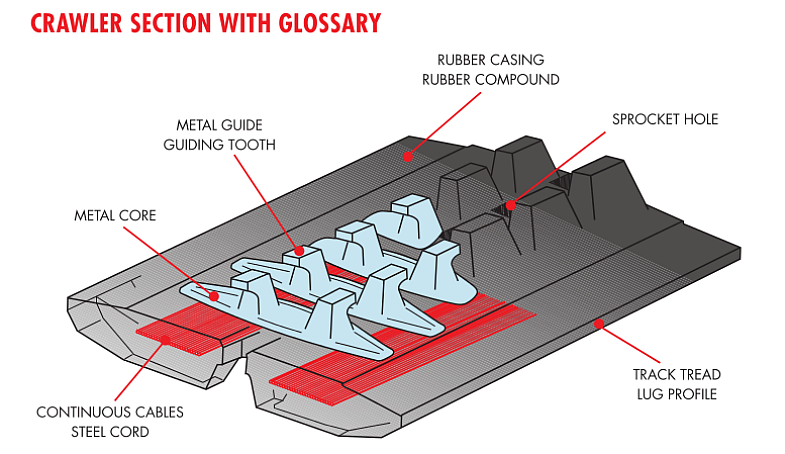 A few different design types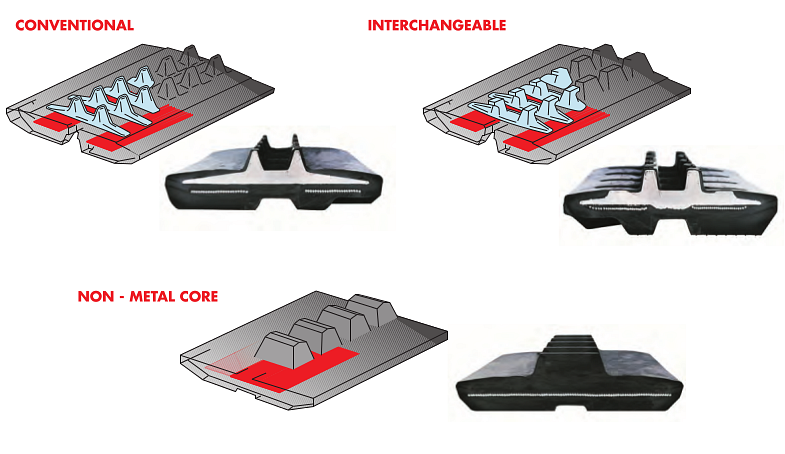 Excellent Sectional Cross-View with 6 examples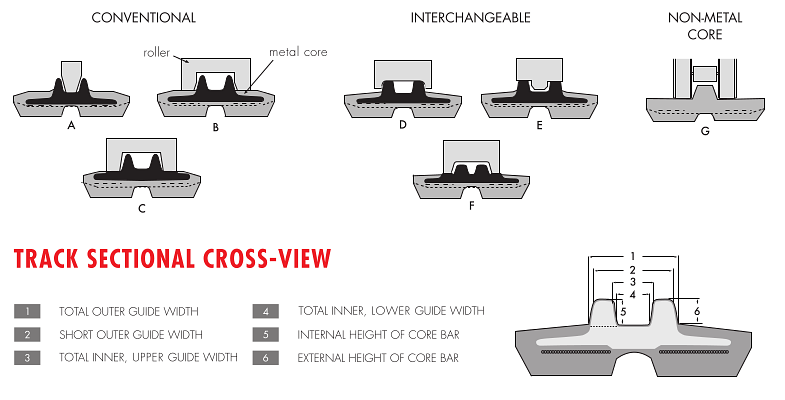 How the layout changes depending on the type

In order to provide the most cost-effective solution to a damaged piece of equipment, it's important to look at the price as well as the quality of the product prior to making a purchase. It would be no good to buy an inexpensive product only to find out later that it was a poor quality piece and didn't hold up under the demanding conditions of your job. Since we only sell only high quality items, this makes us an excellent choice for when a repair is in order. So give us a call at (877) 871-8787 or click on the email button below to contact our knowledgeable sales staff today!