Aftermarket Caterpillar Parts Online
Excavators - Backhoe Loaders - Track Harvestors - Wheel Loaders - Dozers
Motor Graders - Compact Multi Loaders - Compactors - Track Loaders
Scrapers - Skidders - Skid Steer Loaders - Ashpalt Pavers
At HEAVYQUIP, we understand it's imperative to sell the highest quality Aftermarket Caterpillar Parts Online which are up to par with excellent performance and top-quality standards. And Caterpillar is an industry name that is synonymous with high quality. They must also incorporate seamlessly into the existing Caterpillar mechanical systems so that no other parts are compromised.
Brand new Aftermarket Caterpillar Replacement Parts are typically 40 percent cheaper than OEM parts. The only difference from the OEM parts is that they are made by a third-party manufacturer. All of the same specifications must still be followed and the installation and performance of Aftermarket Parts must be perfectly matched to their factory-made counterparts.
Finding Replacement Parts for Caterpillar tractors is simple. As opposed to limiting your shopping to stores in your area, you can make one simple phone call to HeavyQuip and save money on your orders. Salvage (used) parts are another option for companies looking to complete repairs for less money. The problem with salvage parts, though, is that you never know how the parts were used (or abused) prior to your acquisition of them. They may not have been properly maintained, and there is no guarantee that they will last you any specified period of time.
Caterpillar Mini-Excavator and Excavator Model Examples: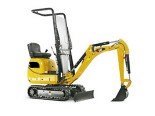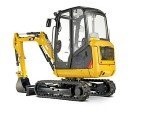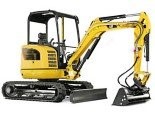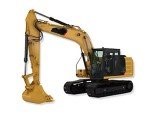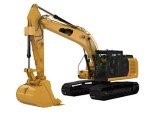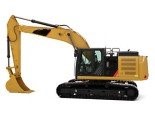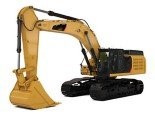 Caterpillar Dozer Model Examples: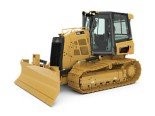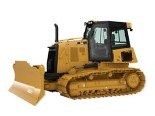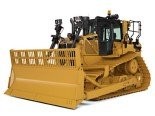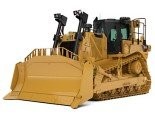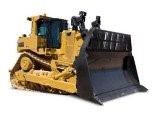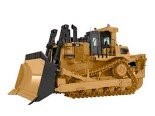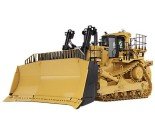 Rubber Tracks for Caterpillar Compact Track Loaders (CTL) and Excavators
If you're shopping for some New Aftermarket OEM Replacement Rubber Tracks for your Caterpillar Compact Track Loader (CTL), Excavator, Skid Steer or Mini-Excavator, then you've come to the right place. We offer the finest Rubber Tracks that are designed for your specific model, superior in strength, and designed to Maximize Performance. Getting these high quality Rubber Tracks can last longer, which can also help you save money.
Caterpillar Wheel Loader Model Examples: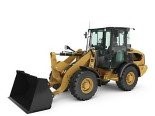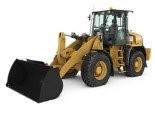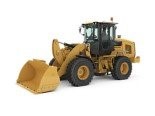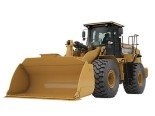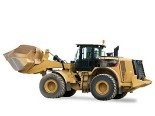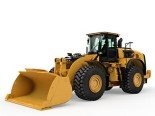 Caterpillar Compact Track Loader (CTL) Model Examples:


Caterpillar Skid Steer Loader Model Examples:


Caterpillar Track Loader Model Examples:



Buy Caterpillar Engines & Replacement Parts
Replace Diesel Engine Parts for Lifelong Performance of Heavy Construction Machinery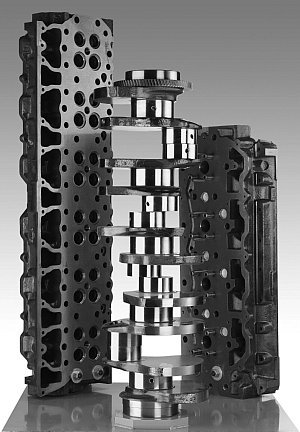 All professional Caterpillar engine parts are categorized as Level I, Level II and Level III. Level I items are considered disposable and must be checked and replaced regularly. They are not reusable and include parts such as pistons rings, main rod bearings, turbo bearings, valve guides, gaskets, seals and turbo seals. Level II engine components are slower to wear down and are deemed as reusable. Level II equipment includes valves, camshafts and liners. Finally, Level III Caterpillar engine parts are the rocks of any machine's mechanical system--camshafts, blocks and cylinder heads. These are considered reusable, but they shouldn't normally have to be replaced.
The different level distinctions describe the importance of each group of parts. What this means is that if you regularly replace Level I and Level II parts, your Level III parts will not suffer from wear and tear that would compromise their integrity. If you are not attentive to your Level I and II components, you risk damage to your critical Level III engine parts. At HEAVYQUIP, we have your heavy machinery equipment aftermarket parts, blades and attachments for all Caterpillar models.
Buy Caterpillar Replacement Teeth
| | |
| --- | --- |
| Caterpillar teeth need to be heavy duty, durable and ready to tackle any environmental situation. Fortunately, the Caterpillar company (also known as Cat) is up to the task. For the better part of a century, this heavy equipment manufacturer has been building machines and parts that are the envy of the rest of the industry. You'll find that Cat teeth are up for any challenge. | |
Buy Caterpillar Final Drive & Transmission Parts
You can get aftermarket parts for Caterpillar equipment and more at HEAVYQUIP. In fact, the company carries aftermarket parts for virtually every brand of heavy machinery, such as John Deere, Daewoo, New Holland and more. Let the staff members know what type of machine you have and the typical ways in which you need to use it, and they can direct you to the precise aftermarket model you need for your Caterpillar equipment and more.

These experts can even provide delicate parts for Caterpillar and other equipment, such as final drives, transmissions, axle shafts and more. Most Caterpillar equipment machines operate on standard engines, but these engines are getting increasingly complex as time goes on. Electronic components are now part of final drives and even transmissions. It can be difficult to locate the right part if you're not well-versed in the industry. At HEAVYQUIP, there is no part the staff can't find.
Caterpillar Asphalt Paver Examples: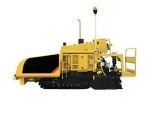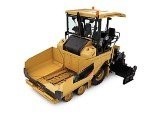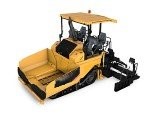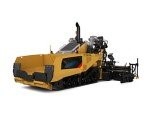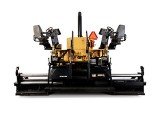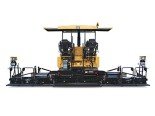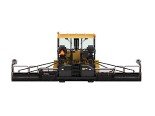 Compactor Model Examples: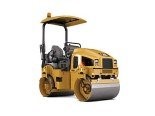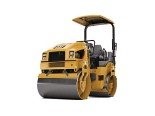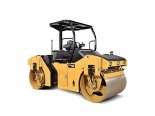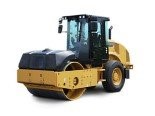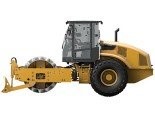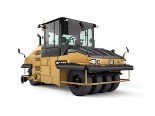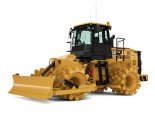 Buy Caterpillar Radiators & Replacement Parts
Every item we sell is backed by a warranty that guarantees replacement in the case of mechanical defect or incorrect shipment due to our mistake. Cat aftermarket radiators are made to work seamlessly with this company's skid steer loaders, tractors and any of the other 300 machines that Cat manufactures. This premier company is known throughout the agricultural industry as a leader in industrial production of parts and vehicles. With distributors worldwide, you can find equipment no matter where your work takes you. One of the easiest ways to locate aftermarket radiator components for Cat machines is to buy them online through websites like ours at HEAVYQUIP.
Just as in any other vehicle engine, the primary function of a radiator in a Cat machine is to cool your engine and fluids to help them operate at ideal temperatures. Every time you use your tractor or skid steer loader, your radiator must contend with dust, debris, humidity, extreme heat, bitter cold and machine load stress. All of these factors adversely affect the performance of your engine, so it is vital that you keep all parts under the hood in proper working order. Hoses and valves should be checked regularly for leaks. Fluid levels should be topped off at the same time. Finally, regular service appointments should be made if an in-house mechanic is not available to your company.
At HEAVYQUIP, you can call to find aftermarket heavy equipment parts for dozers, tractors and forklifts from Caterpillar. If you need help, our customer service representatives are standing by to help you over the phone. Call 1-877-871-8787 to order!
If you would like to shop with us in person, we invite you to visit one of our locations in the United States. We have distribution centers in Little Rock Arkansas, & Tampa in Florida, Dallas & Houston in Texas, Knoxville & Memphis in Tennessee, Kansas City, Kansas and Jackson Mississippi. We also have on-site repair shops to help customers who need assistance with installation or mechanical failures.
*All manufacturers' names, symbols & descriptions are used for reference purposes only, and is not implied that any part listed is the product of these manufacturers.